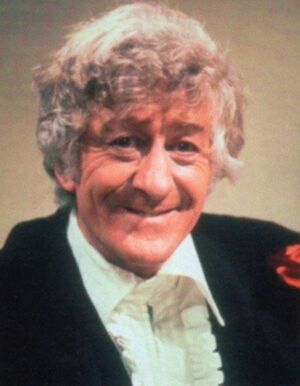 John Devon Roland Pertwee (7 July 1919 – 20 May 1996), known professionally as Jon Pertwee, was an English actor, entertainer and cabaret performer. He provided the voice of Spotty in SuperTed.
Pertwee starred as the Third Doctor in the science-fiction series Doctor Who between 1970 and 1974, and also spent 18 years (1959–1977) playing Chief petty officer Pertwee in The Navy Lark on BBC Radio. He later played the title character in the series Worzel Gummidge from 1979 to 1981, and again from 1987 to 1989.
As an actor, Pertwee appeared in many comedy roles and was once described as having "rubbery features and ability to affect silly voices". Earlier in his career, Pertwee had worked as a vaudevillecomedian, performed at the Glasgow Empire Theatre and shared a bill with Max Wall and Jimmy James.